Finding a rental car in Amityville means scouring the internet for various places. Well, what if you have a selection of many different types of vehicles, at affordable rates, and the backing of an automotive dealership that prides itself on commitment and service to its customers? Here at SouthShore Nissan, we offer rental cars for drivers in the greater Long Island area and beyond here at our Amityville Nissan dealership.
Benefits of the Nissan Rent a Car Program.
Try Before you Buy: Need more than a 5 minute Test-drive to decide if this will be your next new car? Rent one of our new Nissan models for the day, week, weekend or even a month before your next lease or purchase.
Service Replacement Vehicle: Drive away in the latest model Nissan while yours is being serviced at the dealership.
Insurance Replacement Vehicle: Is your vehicle being repaired at the body shop? Ask your dealer about a Nissan rental vehicle as a temporary replacement vehicle.
Personal Business:
Rent to save miles on an upcoming lease expiration.
Enjoy a weekend getaway in a current Nissan model.
Rent a comfortable, roomy Nissan for out-of-town guests or a business trip.
---
---
---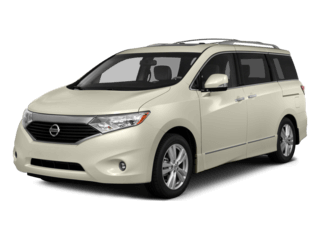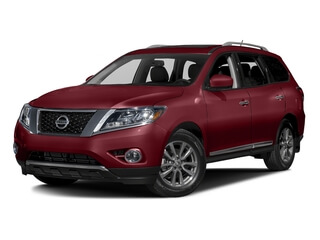 ---
Nissan Rent a Car Policies
All drivers must be 21 years old and must have a valid driver's license in their possession to rent a vehicle. No copies or faxed licenses will be accepted at any time. The original license must be presented at time of rental. The renter's driver's license must be valid for the entire rental period. SouthShore Nissan will not rent to a holder of a license that restricts them to daytime driving only or to business driving only. A learner's permit is not accepted.
Customers must provide proof of full coverage insurance.
Customers must provide a major credit card or debit card.
Rates may change without notice.
Only 1 additional driver is permitted with minimum age of 21
Rental cars are PROHIBITED from being driven out of the country.
Driving is permitted in California, Arizona, Nevada and Oregon.
Customers are responsible for any vehicle damage or other costs while the rental vehicle is in their possession, and expected to return rental vehicles in the same condition they received them.
Rental vehicles being paid for by Nissan Warranty, Service Department, Sales Department or another entity DOES NOT INCLUDE FUEL used by the customer.
A charge of $6.99 per gallon will be assessed to customers returning vehicles with less fuel plus a $25 refueling fee.
SMOKING in rental vehicles is PROHIBITED and a $250 cleaning fee will be charged.
We DO NOT OFFER any additional insurance coverage on any of our rental vehicles.
The amount of the rental will be charged plus a deposit of $200 will be authorized at the time of rental.